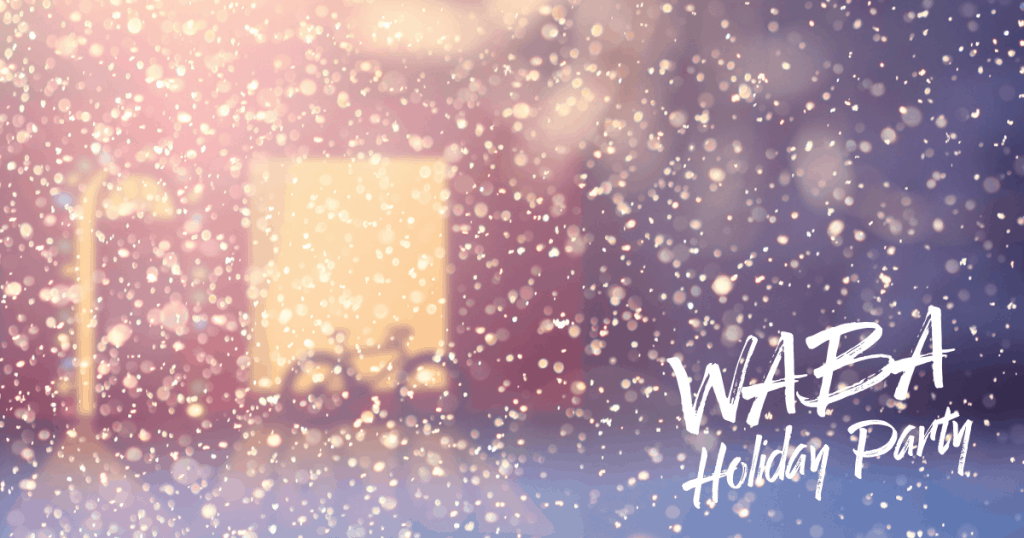 When: Wednesday, December 14th from 6:00-10:00pm
Where: Boundary Stone, 116 Rhode Island Ave NW, Washington, DC
Who: WABA Members and your family and friends
RSVP: Join the Holiday Party event on Facebook and invite your WABA friends
All WABA members are invited to join the WABA Staff, Board of Directors, and your fellow WABA Members on Wednesday, December 14th at Boundary Stone in DC's Bloomingdale neighborhood for an evening of bicycle cheer.
Come eat and drink and be merry with us in celebration of this year's advocacy successes and mingle with fellow WABA members.
The party is free and there will be food and drink specials available for you to purchase at the bar.
*Please note this party is for WABA Members and their close friends and family. WABA is a member supported non-profit organization and your yearly membership dues fund our ongoing advocacy and outreach work. If you have friends that are not WABA Members, bring them and encourage them to become a WABA member at the party!*