East of the River Program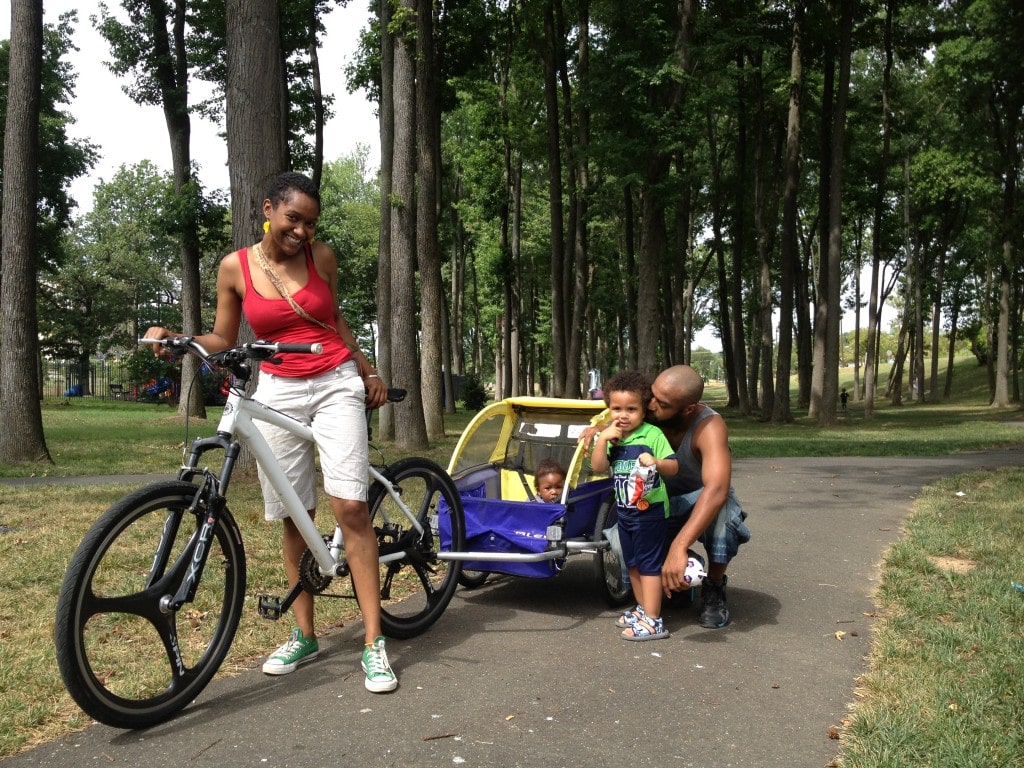 The East of the River program is an initiative to better focus WABA's services in D.C.'s wards 7 and 8, which have been historically disconnected from the infrastructure and community needed to support biking for fun, fitness, and transportation. Since 2010, the East of the River program has provided a consistent bicycling-focused presence in communities in wards 7 and 8, particularly in Congress Heights,  Anacostia, and around St. Elizabeths. Many residents in these neighborhoods already ride their bikes, and the East of the River program is designed to support existing riders and encourage residents to begin riding. The East of the River program seeks to:
Improve and increase bike infrastructure east of the river
Encourage residents of communities east of the river to become advocates for better bicycling, particularly given that there are currently no quality, bike-friendly connections from the Wilson Bridge Trail to and from the South Capitol Bridge—a significant gap in the regional "southern bicycle beltway"
Ensure that bicycling, particularly for transportation, is accommodated as area projects like St. Elizabeths and Poplar Point are planned and implemented
Get Involved East of the River
Sign up to receive emails specifically about news related to our East of the River program, and read the WABA blog for more frequent updates.
Contact
For more information about the East of the River program, email
outreach@waba.org
.
WABA's outreach programming is supported by your dollars. Join or donate to WABA today to help us continue our innovative work, like the East of the River program, to get more people in the D.C. area to ride bikes.