The Really Big Bike Weekend
BTWD Tour De Fat DC Bike Ride Other Fun Events Volunteer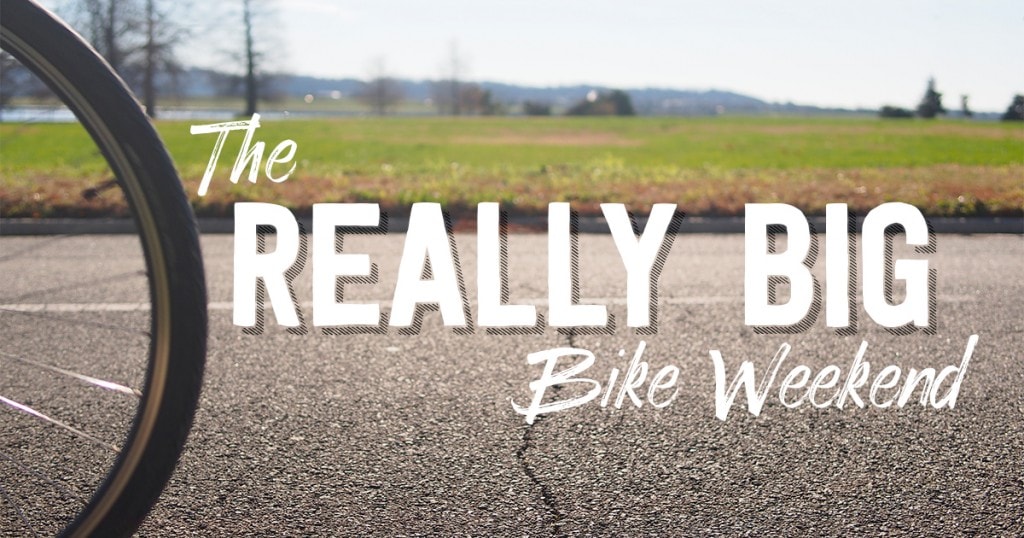 The stars are aligning for something really special this year. Something really 
BIG.
What is The Really Big Bike Weekend?
It's a weekend you do NOT want to miss. It's a massive celebration of bicycling. It's the chance you've been waiting for to invite your friends to join you for a bike ride.
Friday, May 20th, 2016: Bike to Work Day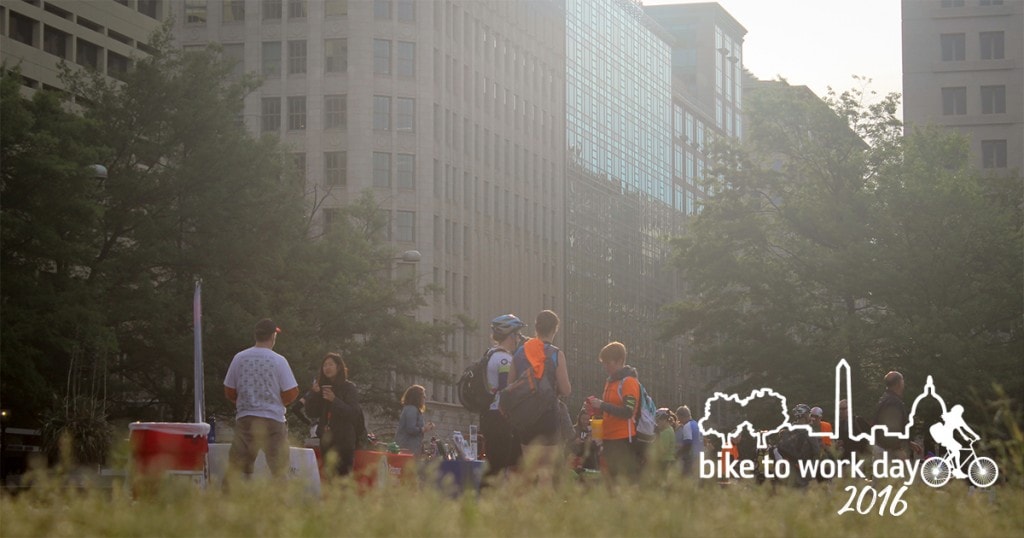 Bike to Work Day
 kicks off The Really Big Bike Weekend on Friday, May 20th.
Registration
 is open! Make sure you register early to claim your FREE t-shirt and then on Bike to Work Day stop by your local pit stop on your bike commute to work for to get your t-shirt, free snacks, and other bike goodies.
Don't miss: 
the chance to be counted and be part of a regional event with 18,000+ participants that celebrates bicycling as a form of fun and normal transportation.
Saturday, May 21st, 2o16: Tour de Fat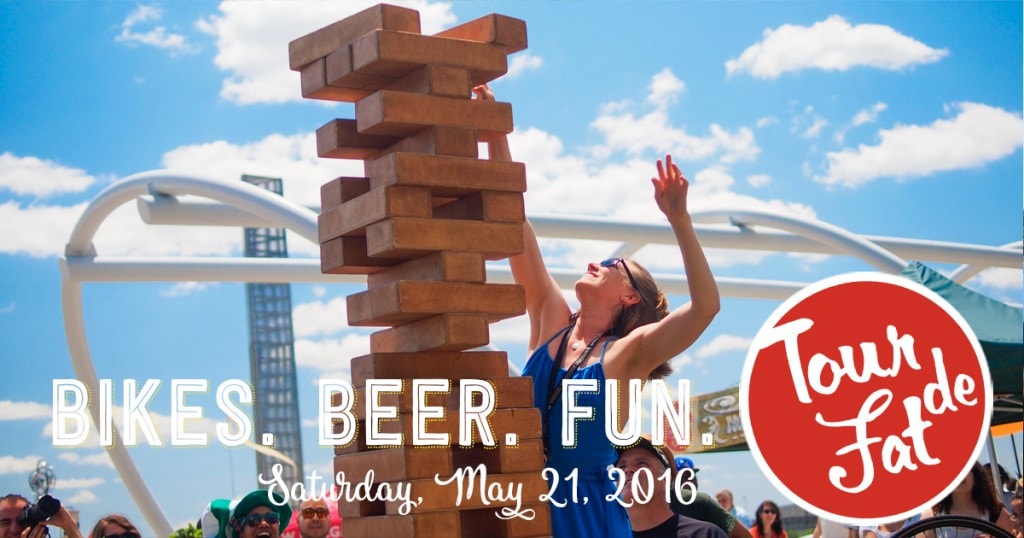 Tour de Fat
brings The Really Big Bike Weekend into full swing with a FREE bicycle festival at Yards Park in Washington, DC on Saturday.
RSVP for the Tour de Fat here. 
YOU WILL HAVE SO MUCH FUN. It's the biggest, craziest, wackiest, and most fabulous bicycle themed party ever, that also raises a ton of support for WABA and other bicycle non-profits in the region. The Tour de Fat is hosted and sponsored by
New Belgium Brewing Company
and features really good craft brews, a parade-style bike ride, live entertainment, family friendly activities, food trucks, and people dressed in really amazing costumes.
Don't miss:
lounging in the sun drinking great craft beer (that only cost five bucks), getting to dress up in weird clothes in the middle of the summer, really good entertainment. PLUS! Join us on Wed, May 18th for the annual
Tour de Fat Promo Party and Really Big Bike Weekend Kickoff
!
Sunday, May 22nd, 2016: DC Bike Ride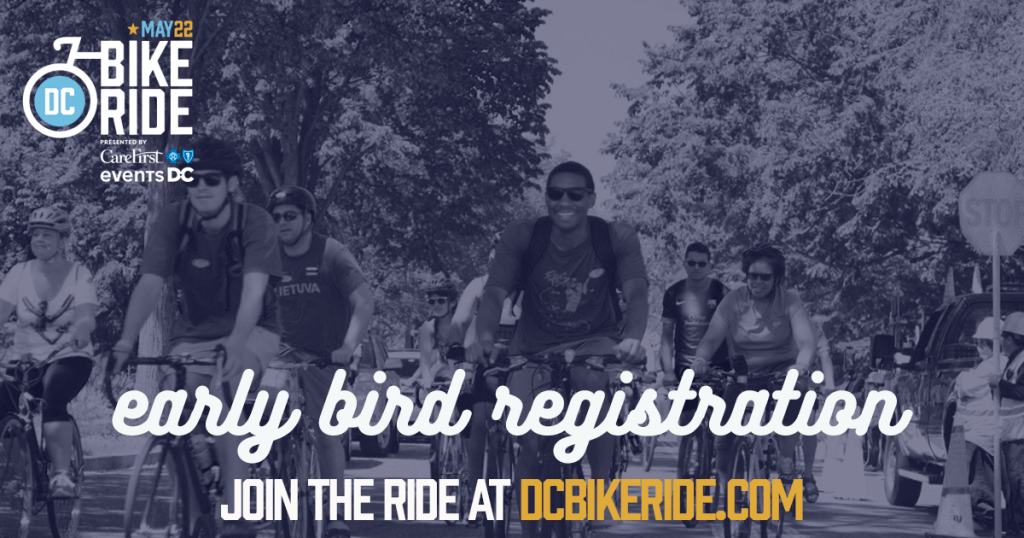 DC Bike Ride
 is the pinnacle of  The Really Big Bike Weekend. Early bird registration is now open through the end of February –
sign up today
to reserve your spot at a discounted rate! DC Bike Ride is 17 miles of CAR-FREE riding: it doesn't get much better than that! We're bringing people together for the pure joy of biking in the city you love. Proceeds from DCBR will benefit WABA in their efforts to deliver meaningful street safety programs in support of D.C's Vision Zero Campaign. WABA is a DC Bike Ride founding partner, meaning the organizers of the DCBR are paying for our promotion of the ride and we are the non-profit beneficiary. While we are not directly involved in the operations of the event, we are thrilled it's taking place and are invested in it's success.
Don't miss: 
did you hear us say there will be SEVENTEEN MILES OF CAR-FREE STREETS OPEN TO BICYCLES?!?
We need A LOT of Volunteers
WABA recruits volunteers for all three of these events. We need hundreds of people to lend a hand during The Really Big Bike Weekend to help make these events successful. 
Sign up for WABA volunteer updates here.
Volunteer for Bike to Work Day
: WABA will be recruiting Bike to Work Day volunteers soon – stay tuned if you can help represent WABA at your local pit stop.
Volunteer for Tour de Fat:
This is the most fun you'll EVER have volunteer. WABA will be asking for help leading the bike parade-style ride, passing out water to thirsty participants, and of course pouring and serving beer. Tour de Fat volunteers get two free beer tokens. Sign ups will open soon!
Volunteer for DC Bike Ride
: Go ahead and
sign up to volunteer for DC Bike Ride here
. DC Bike Ride volunteers get a free t-shirt, drinks/snacks, and a free 24 hour Capital Bikeshare membership.
RBBW Community Calendar
This celebratory weekend is about more than just three big events. See below for a list of other fun things to do during bike week 2016. If your organization would like to add an event to the calendar, fill out
this form
. [calendar id="23886″]