How to Fit a Helmet
Helmets are a lot more than big styrofoam head buckets. They are an important piece of safety equipment and should fit properly in order to provide maximum protection! Depending on where you live and how old you are, you may be required to wear a helmet when riding a bike or scooter. If you are going to wear a helmet, either by choice or out of necessity, then you should learn how to fit one correctly and how to check to make sure it will protect your noggin! También disponible en español.
Place your helmet flat on the top of your head. The helmet should come down over your forehead, but should not obstruct your vision. You should be able to place 2 fingers on your forehead between your eyebrows and the helmet.
Tighten the helmet so it fits snugly around your head. Size adjusting dials or clasps are typically found on the back of the helmet right above the nape of the neck.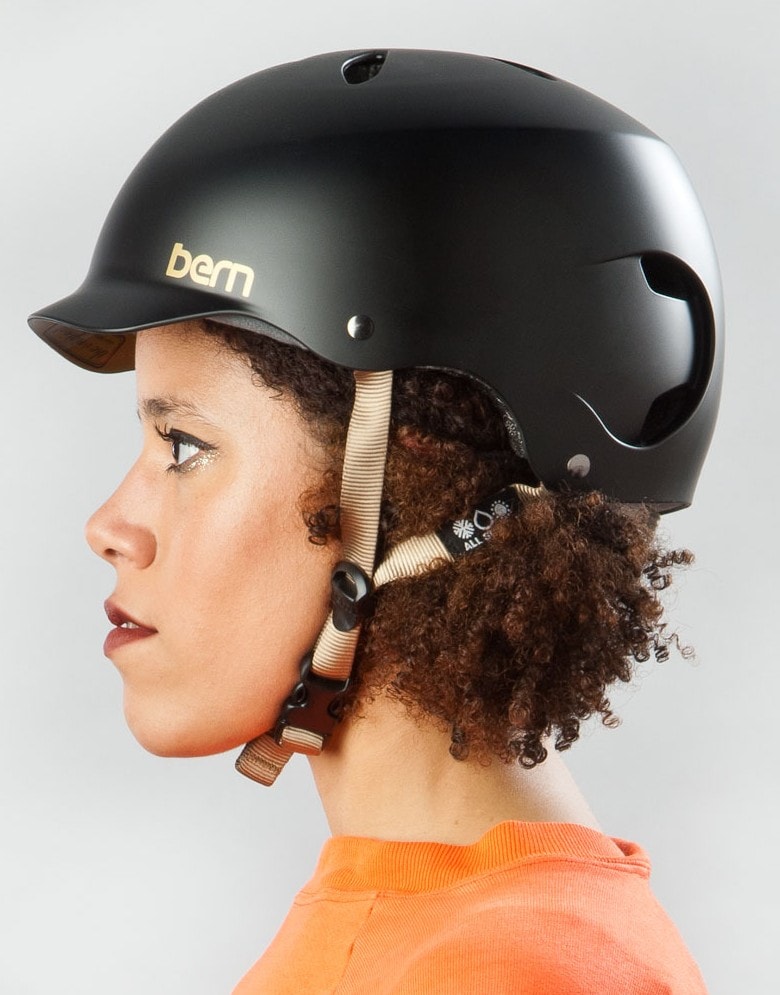 Clip the helmet straps beneath your chin. Tighten the strap so that it fits snugly. You should only be able to fit one finger between the strap and your chin. Each strap has a "v" shape that comes down over the ears. Make sure that the "v" is even on both sides with your ear sitting in the center.
Check to make sure your helmet is on correctly with a quick headbang! If the helmet doesn't move, then you're ready to ride (or for a lively concert!)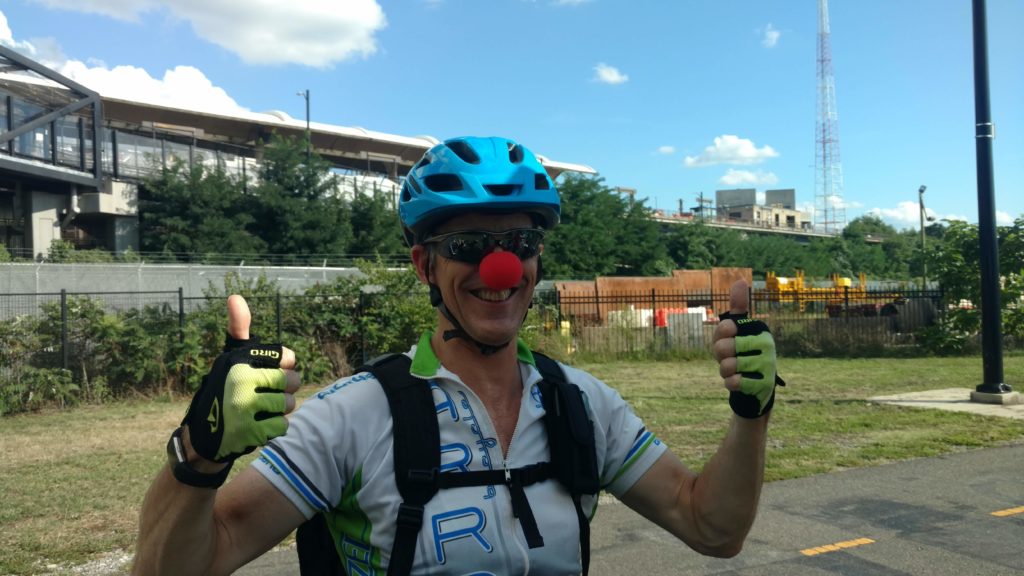 Helmets are required if you are younger than 16 years old in Maryland and DC, and under 15 years old in many Virginia counties, cities and towns. Specific details on our Bike Laws post.
With your helmet safely fastened, you're ready to ride! Check out our blog post on how to do an ABC Quick Check to make sure your bike is ready too! Check out WABA's Learn to Ride and Confident City Cycling classes for even more helpful tips.