Summer Advocacy Roundup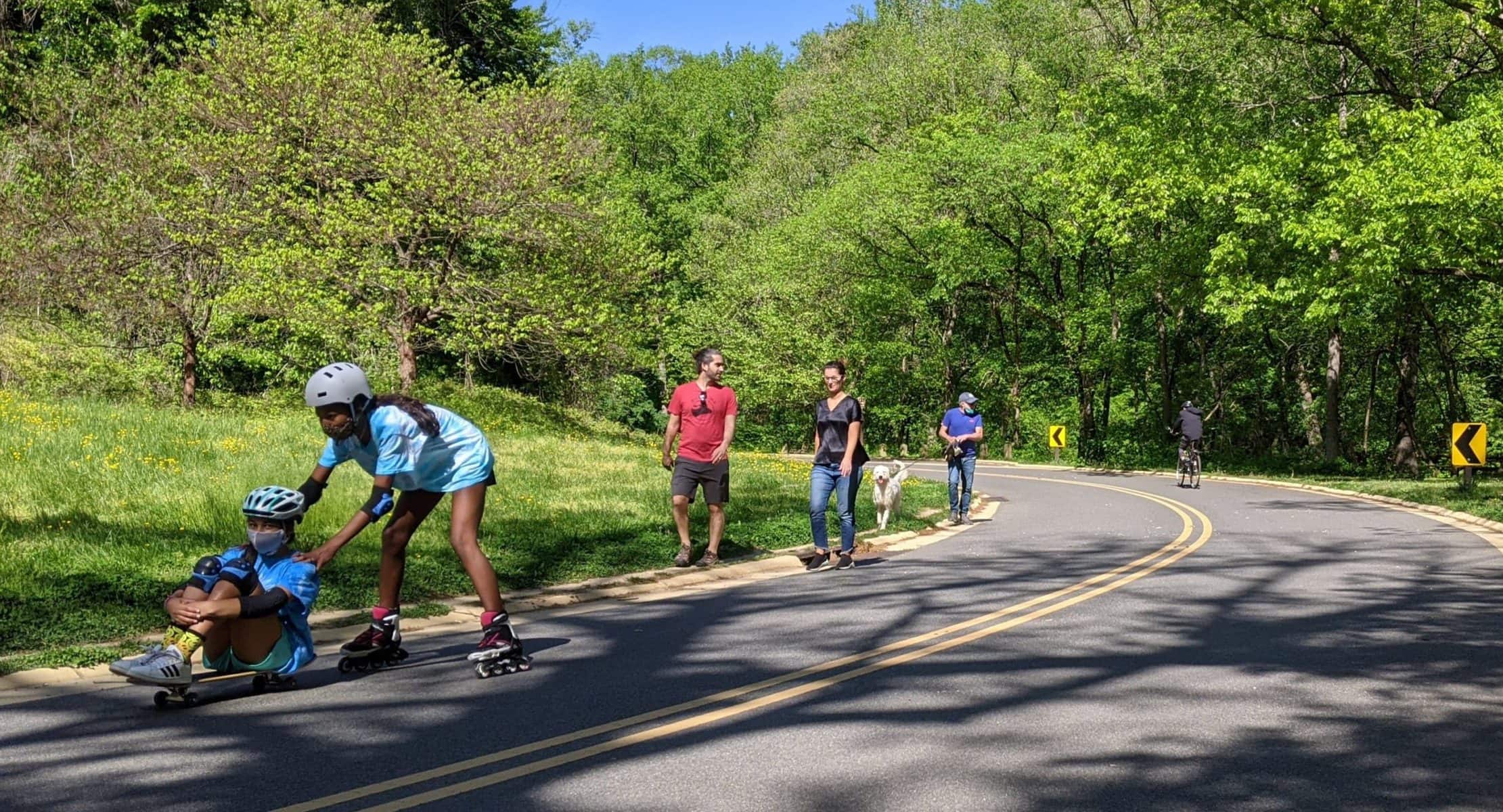 This summer has been hot! Our advocacy team has been busy collaborating with partners on the ground to heat up the region with major victories and we are so excited to share these updates with you!
Check out the updates on key campaigns and projects we have been organizing the last couple of months throughout the region! If you have any questions feel free to reach us at advocacy@waba.org.
Washington, D.C. Advocacy Updates
Transformative Budget Victories
For the last few months, we marched, testified, and lobbied the D.C. Council to fully fund the Vision Zero Enhancement Omnibus Amendment Act of 2020 in the FY22 budget.
And due to our collective efforts we won! Included in the FY22 Budget is a legislative act that will use future ATE funds to create a dedicated funding source for the Vision Zero Bill AND future bike and pedestrian projects. This is huge!
The vision zero bill will be a tool for advocates to use to expand the number of bike lanes, bus lanes, sidewalks, and more!
And here are other FY22 budget highlights:
Funding for the Connecticut Avenue NW Protected Bike Lane
Funding for the 9th Street NW Protected Bike Lane
Funding to expand and develop our Trails Network
Funding to expand our Trails Ranger Program – which means more people to support with trail maintenance.
Low Stress Bike Network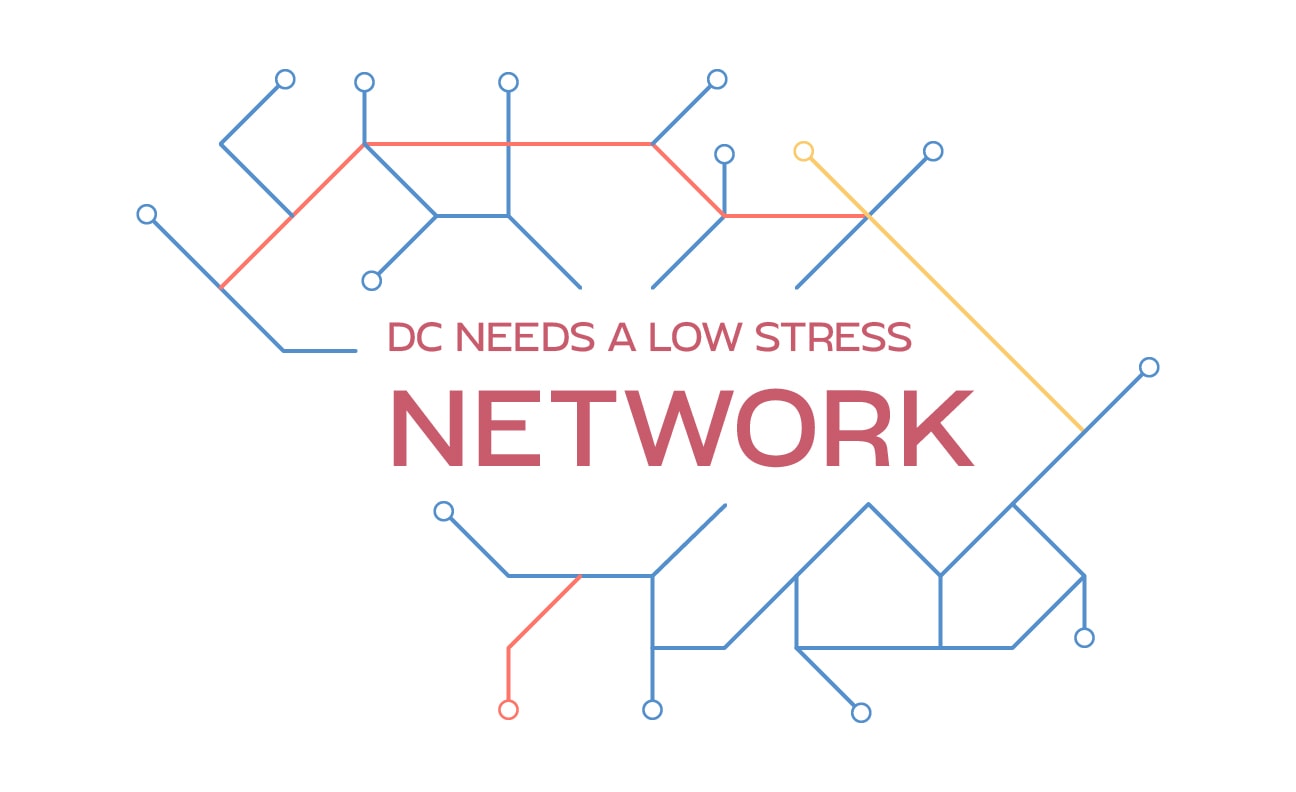 This year, DDOT has been busy expanding or planning the expansion of the number of protected bike lanes in the District.
The K St. NW, 17th Street NW, and 20th St NW protected bike lanes are substantially complete, and the protected bike lanes on Virginia Ave NW, Tunlaw Rd NW & New Mexico Ave NW, North Carolina Ave, 9th Street NW, and others are in the planning stages.
Despite our progress, there has been pushback! And the only way we counter the pushback is through organizing!
We've seen over and over that when neighbors get organized, bike lanes get built. That's why we started a low stress bike network campaign, an advocate-driven attempt to build an entire network, block by block, in every Ward.
If you are interested in joining us, head to waba.org/network, click on Join the Campaign and fill out the form! Let's complete the whole network!
Campaign to Keep Beach Drive Open to Pedestrians and Bikers
WABA's campaign with People's Alliance For Rock Creek (PARC) to keep Beach Drive Open to Pedestrians and Bikers is at a critical point and we are on the edge of victory. But how did we get here? Check out some of the organizing successes that has helped put us on the cusp of a huge victory:
Since April, we have gathered over 6,000 petition signatures, 24 organizations, and passed resolutions from the DC and Montgomery County Council all calling on NPS to make the upper Beach Drive car-free zones permanent, 7 days a week after the pandemic.
So what's next? NPS began an Environmental Assessment (EA) of future management of Upper Beach Drive and committed to keep things as is until the end of 2021.
We are seeking formal comments (due 8/22/21) from supporters, organizations, and elected officials. After the comment period is over, a decision is expected after another 30 day comment period in December. Click here to support the growing movement to keep Beach Drive car-free!
ANC Vision Zero Caucus
A few months ago WABA started the Vision Zero Caucus to create a space for ANC Commissioners to collaborate on sustainable transportation campaigns, as well as provide support and resources to Commissioners.
Our Commissioners have been meeting on a bi-monthly basis so far, and they have been able to accomplish a lot!
Our Commissioners have drafted a "fund vision zero in the FY22 budget" sign-on letter and MoveDC resolutions, as well as held a training on using data for transportation advocacy and best practices for developing traffic safety assessments.
Our ANC Vision Zero Caucus is continuing to grow as well! If you are a Commissioner or know of a Commissioner who is interested in joining our Caucus please email advocacy@waba.org.
Transportation Equity
This year, The DC Transportation Equity Network, led by Greater Greater Washington and a steering committee (of which WABA is a member) has brought underrepresented voices to the table on transportation issues at the intersection of climate change through their micro-grant initiative.
Through the initiative, we awarded micro-grants (up to $2,500) to the following organizations:
DC Families for Safe Streets (DCFSS) is using grant funding to collect (video) stories from families impacted by traffic violence
Prime Ability Bikes used grant funding to buy bikes for youth at Dunbar High School, they also held a transportation related conversation with youths at the end of a scheduled bike ride.
The Future Foundation Youth used grant funding to develop a transportation equity comic book.
MLOV (Many Languages One Voice): MLOV hosted two transportation related roundtables with DC residents who are immigrants. One in English, one in Spanish .
HIPS DC used grant funding to host a transportation related roundtable with employees and will hold an additional roundtable with clients who are sex workers at a later date.
Stay tuned for the next round of our micro-grant intativie! We look forward to working with our partners on new projects this year.
In addition to being a steering committee member of the DC TEN, WABA recently joined the Fair Budget Coalition!
The Fair Budget Coalition advocates for budget and public policy initiatives that seek to address systemic social, racial and economic inequality in the District of Columbia. They work to accomplish these goals by leveraging the collective power of their member organizations and impacted community members, particularly those from Black and other communities of color.
Through this coalition we hope to develop intersectional campaigns that connect housing, transportation and economic justice.
Maryland Advocacy Updates
The 2021 legislative session was a busy one, hampered by COVID restrictions but productive nonetheless. The following are the transportation related bills WABA and other bike advocates from around the State, including BikeMD, followed and worked to pass:
HB 118/SB 293 – Vehicle Laws -Injury or Death of Vulnerable Individual Penalties
HB 562 – Montgomery County –Speed Limits –Establishment
PEPCO Trail paving funded
To read more detail about these bills and our 2021 Maryland General Assembly advocacy check out our blog post here.
University boulevard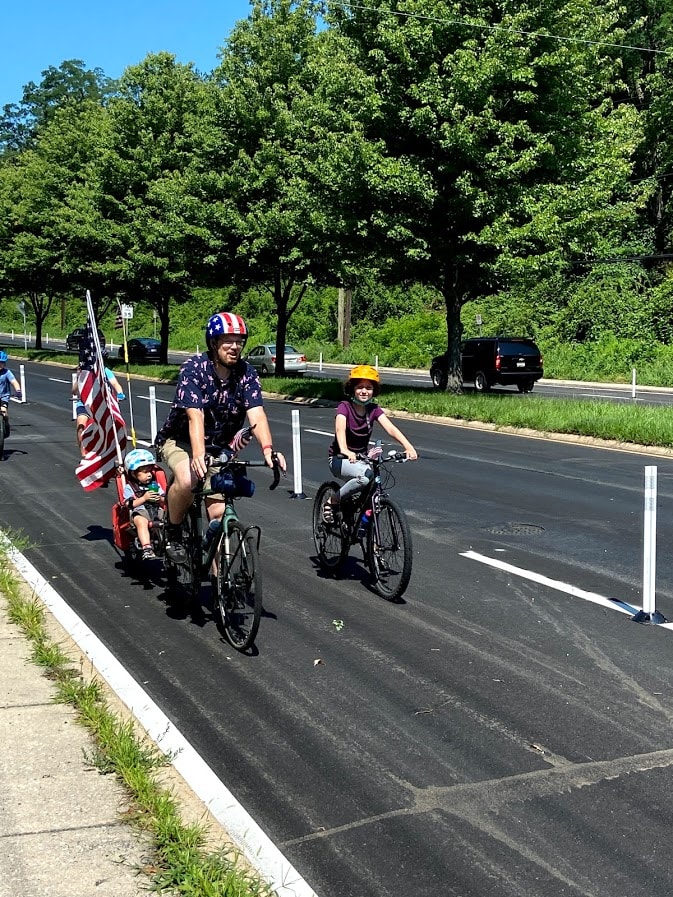 For the first time ever, Maryland State Highway Administration is placing on-road bike lanes with physical barriers on a State Highway, MD-193, University Boulevard from Arcola Avenue (near Northwood HS) to Amherst Avenue and the Wheaton downtown business district. The bike lanes will run curbside on both sides of the road, repurposing one driving lane in each direction.
This pilot project, funded by a research grant from the Federal Highway Administration, will run 4-6 months beginning in June and will include data collection on use of the on-road bike lanes, car speeds and pedestrian counts on the narrow University Blvd unbuffered sidewalks.
Please demonstrate your support for these lanes by using them before the pilot is over! Here is a map of the bike lanes!
Prince George's County advocacy training
WABA and Black Women Bike held a Prince George's County Advocacy Training in May.
Are you a Prince George's County resident and want to learn more about how to advocate for better bicycle and pedestrian infrastructure? Do you ever feel like you want to report a maintenance issue, but are not sure who to contact? Are you curious to learn more about what the county is doing to make it safer for walking and biking? Check out a recording of our advocacy training here.
Virginia Advocacy Updates
2021 General Assembly Organizing
As part of our 2021 VA General Session wrap-up, WABA hosted a virtual town hall for WABA members.
Speakers included Wyatt Gordon, Policy & Campaign Manager for Land Use & Transportation, Virginia Conservation Network; and Brantley Tyndall, President, Virginia Bicycling Federation.
During the Post-VA General Assembly town hall, our speakers reflected on the successes and lessons learned from this past session. We also discussed upcoming policies and initiatives that advocates should be pushing in upcoming general assemblies.
You can view a recording of that town hall here.
ActiveFairfax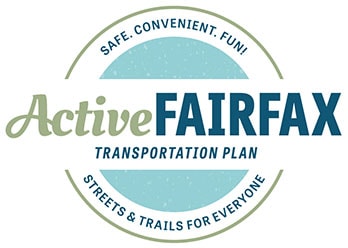 Fairfax County is continuing its efforts to prioritize transportation for all with its launch of the ActiveFairfax Transportation Plan.
The Active Transportation Plan introduces a framework for advancing active transportation that includes an overarching vision statement, goals, objectives, action items, and evaluation metric.
A draft of the plan's Vision, Goals and Objectives will become available after July 30th.
Also a draft framework for Fairfax County's Safe Streets for All Program will be released after July 30th. The program is designed to address systemic transportation safety issues with a focus on vulnerable road users and equity.
The framework includes proposed education, policy, planning, programmatic and design strategies that can be implemented in a phased approach.
WABA has been attending stakeholder meetings over the past few months to help draft these plans. If you have any questions please email us.
Capital Trails Coalition Updates
Impact Report
The Capital Trails Coalition, in partnership with a team of experts, has developed a report that quantifies the economic, health, and environmental benefits of completing the region's 881-mile multi-use trail network.
So far the impact report has received 38 endorsements from elected officials throughout the region! The Impact Report has also received media coverage in the Washington Post, WTOP, and NBC
In addition, the Capital Trails Coalition developed a resolution in support of the goal to complete the remaining top 40 priority projects identified by the Capital Trails Coalition (CTC) by 2025. On June 22nd, the Prince George's County Council adopted the CTC Resolution and on July 13th, Montgomery County passed it unanimously!
The CTC has produced some monumental wins in the past few months! You can read more about those wins in their quarterly newsletter. Also, subscribe to their newsletter and keep up to date with all the amazing trail developments throughout the region.
Vision Zero Summit Recap
This year's summit was more important than ever! This year's theme was Transportation Equity in Practice and participants discussed the systems, tools, and processes that need to change to make our transportation network more equitable.
Like previous year's summits, this event brought together elected officials, decision-makers, advocates, thought leaders, and the private sector to share best practices, insights and innovations to eliminate deaths and serious injuries on our region's streets and highways.
To view the speaking sessions for yourself, check out the 2021 Washington Region Vision Zero Summit page, which has recordings of all the sessions.
Families for Safe Streets Updates

WABA has been busy collaborating with our Families for Safe Streets chapters throughout the region. Over the last couple of months the chapters have been working on innovative projects to center the voices of residents most impacted by traffic violence. Check out some of their updates below:
Northern Virginia Families for Safe Streets (NoVA FSS), with chapters in Alexandria, Arlington and Fairfax, is identifying locations across Northern Virginia where pedestrians and cyclists have experienced near-miss incidents and other dangers.
This information will be reported anonymously to regional municipalities and other transportation focused organizations to identify locations that would benefit from safety improvements but may have not been determined to be problem areas by traditional crash data sources. If you experienced a near miss in Northern Virginia, fill out the survey here!
DC Families for Safe Streets (DC-FSS) is currently working on an initiative to share stories of those who have been impacted by traffic violence.
They invite those who have been personally impacted by traffic violence in the greater Washington, DC, region to share their story as a loved one or the survivor of a serious crash. Their goal is to build a collection of stories that tells about the personal impact of traffic crashes. Sharing stories can offer comfort to other victims and loved ones and strengthen the case for life saving changes. Please feel free to email them if you're interested in participating in the group or would like to share your story.
Montgomery County Families for Safe Streets (MoCo FSS) informally launched at the Montgomery County Vision Zero Town Hall on January 21, 2021.
MoCo FSS dual purposes are to 1. provide support and resources to families and friends of crash victims who died or were seriously injured by traffic violence, and 2. advocate for redesign of our roads to make them safe for all transportation modes.
In the past few months, the group, supported formally by WABA, has continued to hold memorials for pedestrian and cyclist crash victims. MoCo FSS is currently planning the group's first event, tentatively scheduled for Sunday November 21 as part of World Day of Remembrance for Road Traffic Victims.
If you are interested in getting involved please email us!
Official Testimonies and Comments Submitted by WABA
Upcoming Events and Actions
WABA Advocacy In the News
Like what we're doing for better bicycling in the region? Our advocacy work is directly funded by your membership dollars—donate today.