Summertime in the District: Lime at Open Streets
A message from our friends at Lime.
At Lime our mission is to help cities build a future of transportation that is shared, affordable, and carbon-free, and we are lucky to get a glimpse of that future at Open Streets events in DC. One of the best parts of our partnership with the cities we serve is exploring ways to make cities more livable, more fun, and more sustainable, and Open Streets does all the above. Lime is proud to have sponsored DC's amazing Open Streets program for years now, letting residents and visitors discover the beauty of giving space usually reserved for cars back to people to be enjoyed on foot or on two wheels.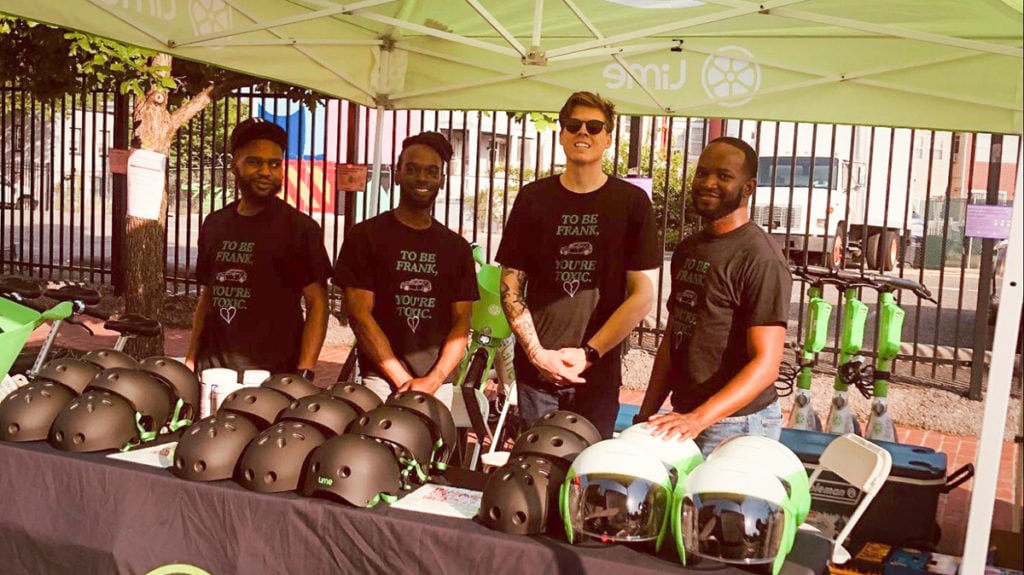 In DC, we at Lime have built our shared electric vehicle program around three main pillars: safety, affordability, and sustainability. Open Streets events help us demonstrate these core parts of our service to thousands and thousands of DC residents and visitors.
Safety
At every Open Streets event we sponsor, we put safety front and center. We have given away hundreds of helmets over the years, encouraging people to ride safely not just on our vehicles but all the time. We also take the opportunity to teach people how to ride our e-bikes and e-scooters, understanding that the more time riders get to learn how to ride with our help the safer they'll be when they hop on a Lime to get to school or work or to dinner with friends. Lime is also committed to safe streets for all and Open Streets help promote safe streets infrastructure, helping us all to think beyond the current built environment and towards a more people-centered view of our public space.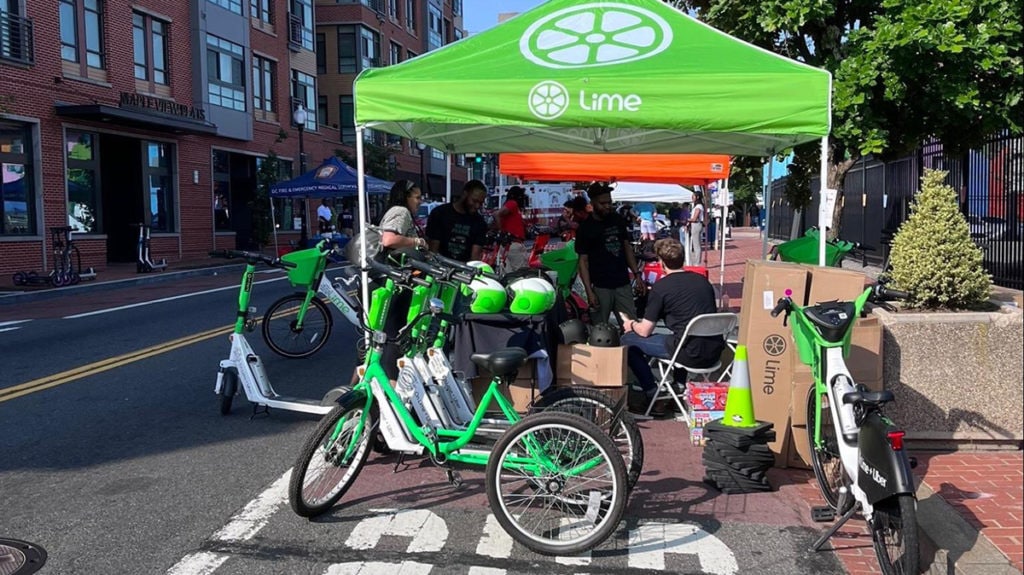 Affordability
At Lime we believe that communities thrive when they are connected, and we put breaking down barriers in access to transportation at the core of our mission. We believe shared electric vehicles must be affordable to all, especially those who may have fewer traditional transportation options available. That's why we spread the word about our Lime Access program at Open Streets events, letting people know that they are eligible for up to five free rides a day on Lime vehicles if they receive city or federal subsidies. We place extra emphasis on ensuring our neighbors who live east of the Anacostia River are aware of Lime Access and take advantage of the program.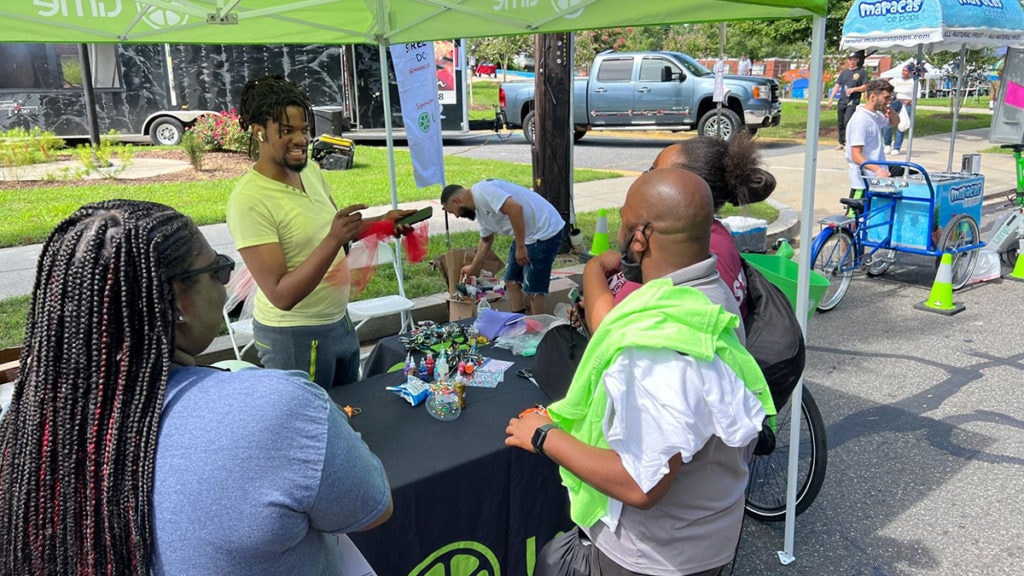 Sustainability
Our goal is to help cities build a more sustainable transportation network and we believe that every Open Streets event pushes cities closer to that future. By giving people more public space to walk, bike, or ride an e-scooter, we're highlighting what a future less focused on cars could look like. We look forward to continuing to work with our friends at DDOT and all our community partners to imagine a safer, more sustainable District for all.