Four local organizations who received WABA community grants!
In the summer 2022, WABA launched a small grants program to fund community initiatives that align with WABA's mission, vision, and values. We awarded funds to support the work of several organizations around the District. Here are some of the organizations and opportunities you may seen or heard of over the past few months:
DCFSS
PrimeAbility
Friends of Kenilworth Aquatic Gardens
Girls in Gear
DC Families for Safe Streets DC Families for Safe Streets posted 35 signs to call attention to where fatal and serious crashes have occurred in the District in 2022, with support from WABA. This work was undertaken in advance of World Day of Remembrance for Road Traffic Victims on Sunday, November 20, 2022. Families of traffic crash victims, road safety advocates, and community members commemorate World Day of Remembrance for Road Traffic Victims with signs honoring loved ones who were killed or seriously injured due to traffic crashes. Check out the map of all the locations where signs were installed across all eight wards.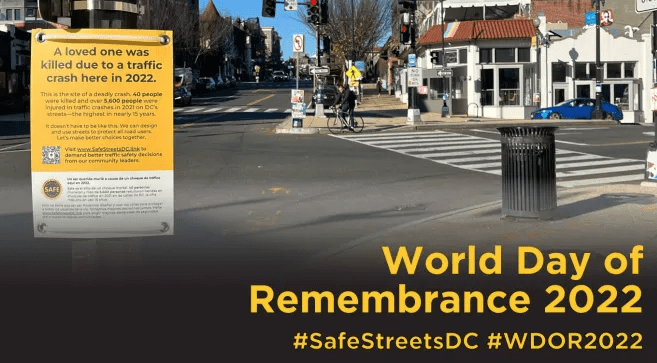 Prime Ability NICA Mountain Biking Team
During the pandemic while students were learning virtually, Health & PE teacher Alex Clark at Dunbar High School raised funds to purchase bicycles and helmets to start a biking program for his students. The program quickly turned into a movement, but it started with organizing a community ride and enabling students to sign up and check out a bike to ride for the day. The program now has a mountain biking team, and WABA's support helped them compete in the Maryland NICA league (National Interscholastic Cycling Association) this fall. Prime Ability's team is the first all-Black youth team in the league. This fall, they also started a "bike mechanically" program at the school to teach students how to become future bike assemblers and aim to give each and every student the opportunity to choose what path in the bike industry fits them best. Check out this story about the amazing resilience and determination from a young man on their mountain biking team.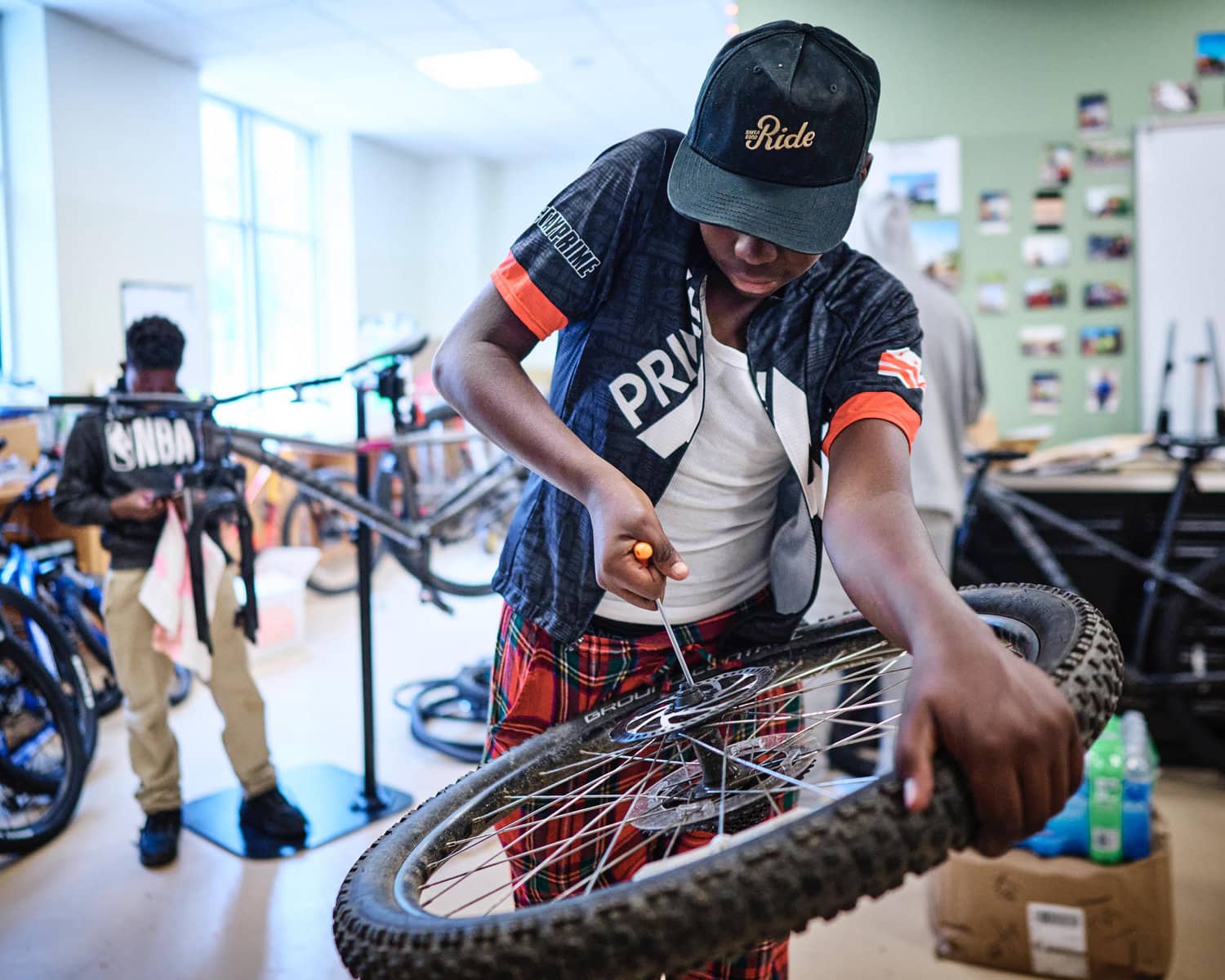 Friends of Kenilworth Aquatic Gardens
On November 6th, Friends of Kenilworth Aquatic Gardens hosted their Sunday Funday, where organizations from across Ward 7 came together to learn more about the Friends of Kenilworth Aquatic Gardens, what they do, and how their work helps to better Ward 7 and the greater community. In collaboration with WABA's DC Trail Rangers, they created a park-wide scavenger hunt for youth and adults to explore the park in search of birds, beavers, and much more! Attendees enjoyed the park on a fun-filled fall day, including indulging in free ice cream and using a 360° camera. The Friends of Kenilworth Aquatic Gardens want to continue to reach out to our park neighbors and provide them with more opportunities like this to engage with us and deepen their connection to the park. Check out this blog post to read more about the FoKAG Sunday Funday!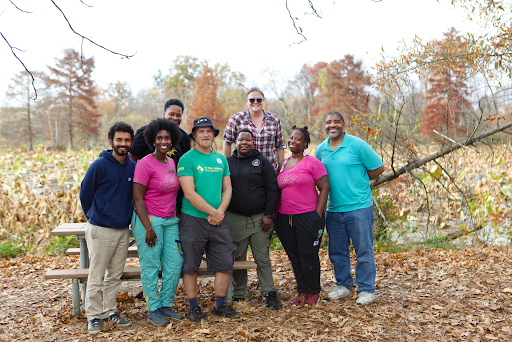 Girls in Gear (Arlington)
Girls in Gear teaches life skills through bike skills. Their curriculum uses bicycling as a platform for promoting social-emotional wellness; introducing participants to the joy of safe cycling while creating a supportive environment that fosters personal growth. The WABA grant supported 30 riders and 13 coaches this fall season by providing funds to cover scholarship needs. 24% of participants received a scholarship in the form of program registration, a bike, and/or a helmet. Funds also went towards in-person coach training at Phoenix Bikes, program supplies for each site, and CPR + First-Aid training for new volunteers. Check out their website if you would like to learn more, get involved or support their work.